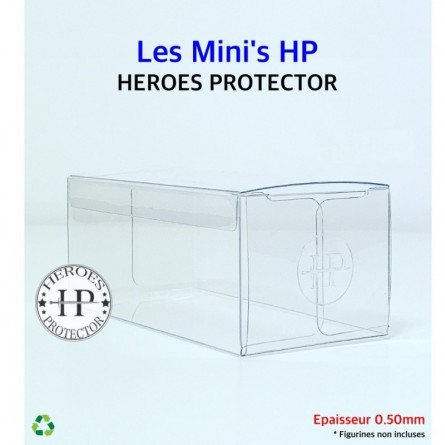  
Le Mini's HEROES PROTECTOR - Protective cases for mini figures
Tax included
Livraison : 4 à 6 jours ouvrés
Mini's HEROES PROTECTOR !
Specially created for your MINI FIGURES!
Vertically or horizontally, you can use our Mini's to protect a large choice of small Collectibles : 
- Funko Mini Mysteries
- Figurines Marvel Eaglemoss
- Mini Lego 
- Collection cars / Hot Wheels
- Action figures
- Warhammer figures
- also fits Funko Keychains :D
PET Plastic: écologically responsible, they are 100% recyclable

Acid free
Crystal Clear
Protective film

Dimensions : 10,3 x 5,1 x 4,3 cm

Thickness 0,50mm 

Flat packed
Before ordering, please check that your figure fits in our Mini Protector ! 
Shipping in 48-72h

To a shop or to your home (depends on country)
Customers who bought this product also bought: